300 S. Broadway, located just next to Busch Stadium, is one of the few office buildings still sitting vacant in Downtown St. Louis. Those who have been following development in the city know that the site has seen its fair share of excitement, ups and downs, and proposals. Unfortunately, none of them have been able to revive the storied location. It seems that in the wake of the nearly completed BPV Phase II development, that may finally change.
The last major development proposal for the site left enthusiasts thrilled and historians disappointed, as the proposed apartment tower would not seek to save the historic structure. The project, proposed by HDA Architects and White Oak Realty Partners, would demolish the base for an entirely new structure. The historic structure below would all but disappear, and be replaced by the following renderings.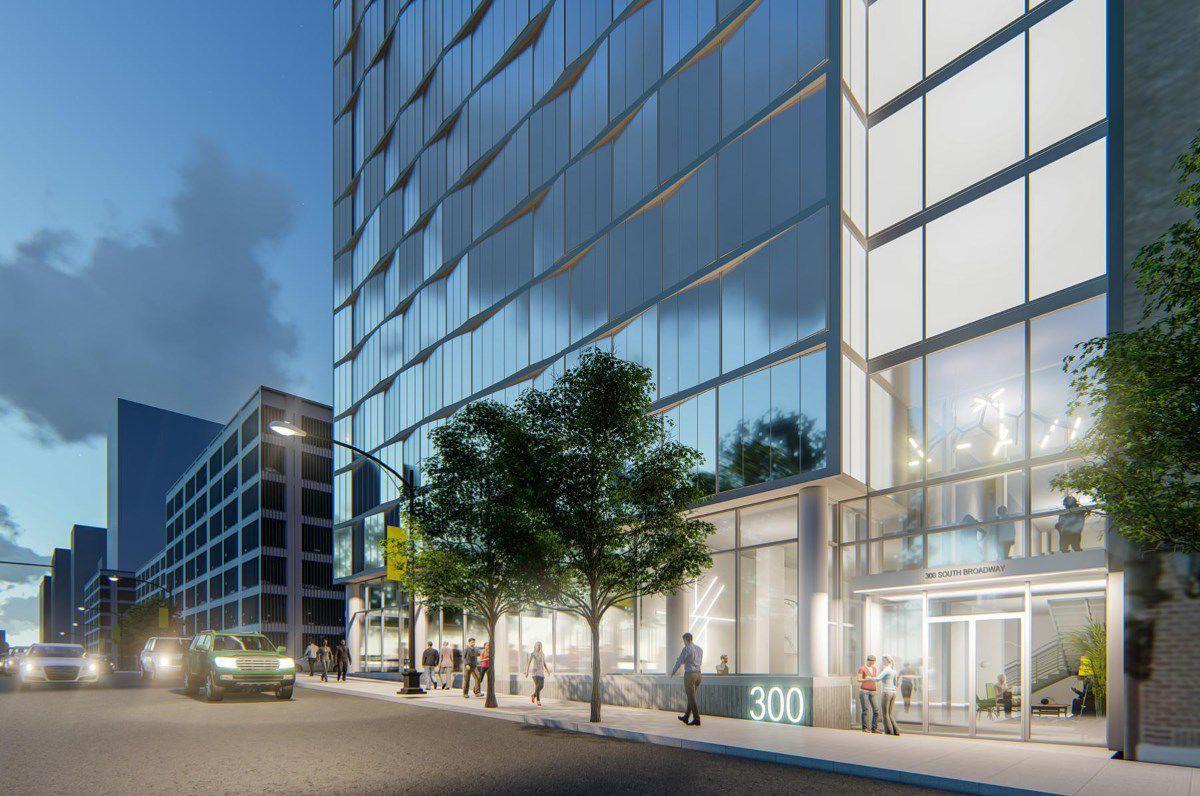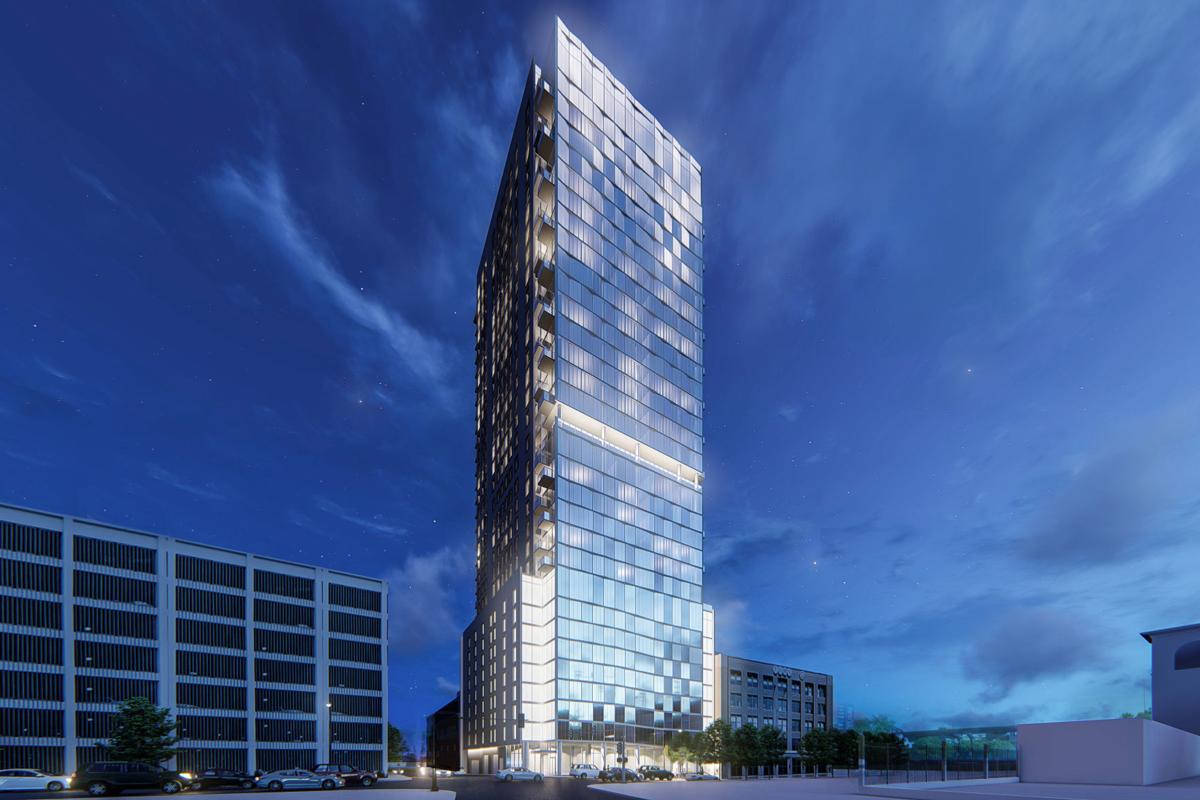 The proposed tower would rise to 33 stories and have views looking toward the Arch and inside the stadium, much like the nearly completed One Cardinal Way tower. If this project had persisted and been approved, Downtown would have seen two modern residential high rises under construction and completed at approximately the same time, representing an unprecedented level of development in Downtown. While One Cardinal Way and the rest of Ballpark Village Phase II look like wonderful additions to the city, as I covered earlier, this would have been something truly phenomenal.
The good news is that another development is supposedly on the way. There are not any renderings available yet, but Chris Stritzel (author of CityScene STL) has indicated that plans may appear in the next few weeks. Bamboo Equity Partners has completed their $3.6 million acquisition of 300 S. Broadway.
"This was a once in a lifetime deal to be next to one of the most iconic stadiums in the world," Bamboo founder and Managing Principal Dan Dokovic said. "Cardinals baseball is a religion here and to get the opportunity to be this close … that's what excites us."
Notably, Dan continued that the historic structure would remain in the upcoming plans.
"There's no reason to tear down the building. It's beautiful," Dokovic said.
Although not many details have been revealed, Chris has detailed that it is likely there will be enough height in the proposal to look into the stadium, and that the project will be mixed use. That likely means that the building will add several floors, preserving the historic structure, and probably include residential and commercial units. While we don't know what this will look like, or if it will match the level of excitement seen with the former proposal, this could be a huge step forward for Downtown.