When St. Louis City voters wake up on April 6, they will have the opportunity to cast their ballots in the first Approval Voting runoff in the city's history. On the ballot are two progressive women vying for Mayor, a multiple propositions including the City's Earnings Tax that makes up 36% of its revenue, and many Aldermanic races that could determine what policy looks like over the next several years.
Mayoral Candidates
For Mayor, voters can choose between Treasurer Tishaura Jones and Alderwoman Cara Spencer. Both candidates have detailed policy platforms that lean more on the progressive side, versus fellow Democratic candidate Lewis Reed who was more centrist and did not make it to the runoff. Both Jones and Spencer have debated each other multiple times, and their most recent KSDK debate is below.
Unique to this election is that both Jones and Spencer are the two most "approved" Mayoral candidates of those who were on the primary ballot in March. St. Louis is the second U.S. city to adopt Approval Voting, and the theory behind its adoption is that the ultimate winner and both candidates who proceed to the runoff are the actual favorite candidates of the most voters.
In a normal election in other cities or previously in St. Louis, typically there might be two politically opposite candidates, or voters may instead choose a "lesser of two evils" candidate to avoid their worst option. Rather, in this election, voters can achieve a superior outcome if they vote honestly. We have a video explaining this process below.
Propositions
Of course, there are many other choices that voters will make on April 6. Propositions E, Y, 1, 2, 3, 4, and 5 may have sizable impacts on the city, its services, and its budget.
Proposition E, which represents the renewal of the Earnings Tax if passed, would continue the 1% income tax on all STL residents and employees who work in the city. These funds make up over 36% of the city's funds, ranging from fire protection to roads and critical social support services. Missouri-Metro has a opinion article in favor of supporting the Earnings Tax here.
Proposition Y is proposed by MSD, the Metropolitan Sewer District, to issue $500,000,000 in sewer revenue bonds. According to MSD, these bonds are "For the purpose of designing, constructing, improving, renovating, repairing, replacing, and equipping new and existing MSD sewer and draining facilities and systems…". If you are unsure how issuing bonds on large public works projects works, you can read more about issuing bonds here.
Propositions 1, 2, 3, 4, and 5 also reflect changes to the city's charter in relation to the Metropolitan Sewer District (MSD).
Proposition 1, if adopted, would be less controversial than others. It would modernize certain language and provisions, reflecting current names of city institutions and adding language that is more inclusive to different identities.
Proposition 2 would change the how the MSD Board votes on certain provisions. MSD summarizes this proposition on its website below as:
Current Charter requires yes votes from a minimum of 2 Board Members from each appointing authority, the City and County, to pass any ordinance, rule, etc.

a. New rule: If 5 present and with unanimous consent, any 4 yes votes will suffice for passage

Ordinances shall take effect immediately
Proposition 3 is related to the Rate Commission and transparency on Rate Reports. It would, according to the ballot language, ensure that the rate is fair and reasonable to all users of MSD. As summarized by MSD:
Clarifies Rate Commission voting delegates and timeline.
Requires consideration of financial impact on all classes of ratepayers to determine a fair and reasonable burden.
Proposition 4 clarifies that a trustee at MSD would earn $25 a day they serve the Board at a Public Safety Meeting. Additionally, members of the Civil Service Commission also would earn $25 a day they serve on the Board. For both, the maximum yearly earnings would be $625.
Finally, Proposition 5 would allow MSD to utilize the same auditing firm for longer than 5 consecutive years if MSD conducts a fair and competitive bidding process and the lead audit partner is changed.
Aldermanic Candidates
Candidates in most of the city's 28 Wards are running in some very competitive elections. With the city tilting generally more toward the progressive end of the political spectrum in recent elections from U.S. Representative Cori Bush to its most "approved" candidates in the March 2 runoffs, incumbents are facing some tough challenges.
With so many Wards, there are too many candidates to delve into. However, we will include their websites when applicable below and display the various candidates facing off in each Ward.
Board of Education
There are also many choices available for the St. Louis Board of Education, which will be of increased importance as the public school system faces challenges maintaining its enrollment and facilities. Voters may opt for up to 3 candidates. Each elected member will serve for 4 consecutive years. Although we included every candidate on the ballot in the list below, please be advised that candidate Bill Haas passed away. A very controversial figure in the St. Louis political sphere, Haas was known for his many candidacies and, by others, abusive messages. The St. Louis Post Dispatch covers Haas here.
Comptroller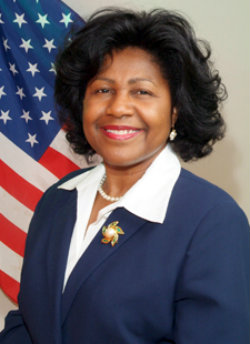 The last race that voters will see on this ballot is for Comptroller, which is essentially the city's Chief Financial Officer. The current incumbent, Darlene Green, is running for reelection and does not have an opponent. The Comptroller can audit city departments and ensure that funds and resources are utilized as planned.
How to Vote
Polling stations open tomorrow, April 6, at 6AM and will stay open until 7PM. It is important to remember that if you are in line at your polling location at the time the location closes, you will still be allowed to cast your vote. Do not leave the line if there is one.
If you do not know where your polling place is, you can find your polling place through the St. Louis Board of Elections.
To view the Sample Ballot, click here.